Strengthen Your Digital Marketing Strategy With Twitter Marketing Services!
When it comes to designing an effective digital marketing strategy, nothing beats using Twitter for marketing campaigns.
Twitter has a highly engaged user base of adults who check their Twitter accounts at least once a day. As a result, Twitter marketing campaigns are an excellent way to reach the target audience. So, if you don't want to miss out on the vast advertising opportunities it offers, get professional assistance from Local SEO Buzz!
We are a leading Twitter marketing company with extensive experience in Twitter management services. Our experts will handle all the stress and hassle that comes with social media advertising. We will help you generate the best possible results from your Twitter marketing campaigns. Simply schedule a consultation today!
Send Me a Proposal
View Our Work
Contact Us Now!
Our Packages
Choose any of our Twitter marketing packages to get started!

SERVICES

Basic

Growth

Booster
Twitter Management
| | | | |
| --- | --- | --- | --- |
| Profile Creation / Optimization | | | |
| Tweets Per Week | 5 | 10 | 15 |
| Relevant Retweets | | | |
| Trending Hashtag Research | | | |
| Twitter Analytics Monitoring | | | |
| List Creation | | | |
| Targeted Twitter Followers Increase | | | |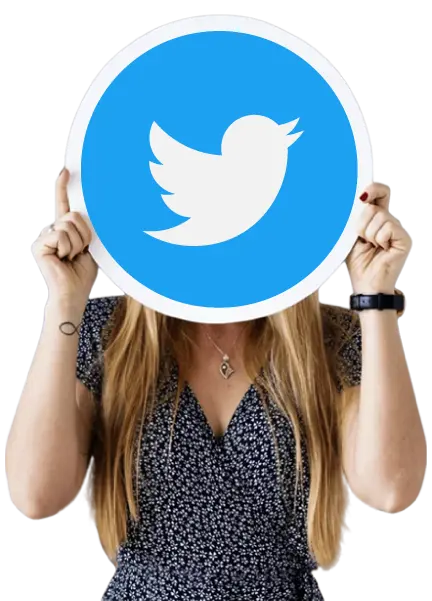 Key Benefits of Choosing Professional Twitter Marketing Services
Choose our professional social media marketing services to grow your Twitter presence in the following ways:
Enhance Your Audience Reach
Achieve Higher Engagement Rate
Drive More Web Traffic to Your Website
Visible Social Media Account Growth
Improve Your Brand Recognition
Build Active Online Communities
Proactively Improve Public Relations
Enhancing Customer Loyalty
Our Achievements Speak for Our Services
Stand Out With Our Result-Driven Twitter Marketing Services
Get an all-inclusive Twitter social media marketing service to grow your business at an accelerated pace.
Social Media Audit

With our Twitter marketing packages, we will identify the shortcomings of your Twitter marketing campaign and strategies for improvement.

Content Creation

We will create eye-catching graphics with engaging content that will attract your viewers and leave a lasting impression.

Building Communities

Community creation is essential to connect with targeted Twitter users and improve public relations, which will pay off as brand loyalty.

Content Marketing

We will use excellent content marketing strategies, so you can get a lot of retweets and likes for positive social proof.

Paid Ad Management

Our team will handle both your paid ad campaigns and organic media. Thus, you can expect optimum results from your marketing efforts.

Social Listening

We will bring you the most valuable insights from social listening so you can understand the needs of your customers and improve service quality.
Our Twitter Marketing Strategy For Your Business Growth
Being a reputable Twitter marketing company, we employ the most successful, tried-and-tested strategies to help you gain a competitive edge in the industry. With our
Twitter advertising plans, we handle every aspect of your twitter marketing strategy, you can rest assured that you will achieve your goals on time.
Analysis

We start the process with a comprehensive social audit and competitive analysis. Additionally, we will analyze your target demographic to create an actionable strategy.

Creating a Strategy

After assessing your marketing goals, our team will craft a customized Twitter strategy. We use a conversion-oriented approach to bring you the desired results as fast as possible.

Setting up Content Calendar

Our team will set up a content calendar and send it to you for approval. Our team will handle the regular posting on your Twitter account with relevant, keyword-rich content.

Profile Optimization

To boost organic traffic, it's crucial to ensure your social media channels are well-optimized. Thus, we will optimize your profile for enhanced page visibility on Twitter.

Create & Manage Ad Campaigns

Our team will handle all your Twitter ads management activities, including creating, optimizing, and managing your ad campaigns.

Monitoring Twitter analytics

We will continuously evaluate your Twitter ads to see how they are performing. Our team will adjust and refine the campaigns to boost conversion rates.

Reporting

We create comprehensive weekly, monthly, or bi-monthly reports based on ad analytics. Thus, you can track the progress and ensure your goals are being met as promised.
Have Some Questions? We Are Always Here To Help!
Here are some frequently asked questions to help you find the answers you need. However, if you don't find what you are looking for, you can get in touch with our team for a live chat.
Whether you run a small business or a big organization, any business can benefit from hiring a professional Twitter advertising agency. Most small businesses often find it challenging to grow their following without any social media marketing support. So, if you are in a similar situation, you may want to check out our Twitter advertising packages.
Yes, Twitter marketing can certainly affect your rank and visibility in the search results. An optimized Twitter profile with keyword-rich content can help you show up at the top of the SERPs easily. Therefore, you must invest in Twitter management services.
When choosing Twitter advertising packages, first, you need to determine your advertising goals and budget. Depending on your marketing objectives, you should look for brands that offer the best value proposition within your budget.
At Local SEO Buzz, we provide standard twitter advertising plans as well as customized packages to fit any budget and marketing needs.
Paid Twitter marketing usually generates instant results. Thus, you may start getting more conversions right away. However, organic Twitter marketing may take 6 to 12 months to produce the desired results. At Local SEO Buzz, we utilize a combination of organic and paid Twitter ads management strategies to bring you results as soon as possible.
It depends on the Twitter marketing packages you choose. Each of our packages clearly states the number of posts and other services included in the deal. However, we can also provide modified Twitter advertising plans with a custom quote that best suits your preferences. Simply schedule a consultation with our team to discuss your project.
TALK TO OUR EXPERTS
Want to discuss your project with us?
Let's Talk