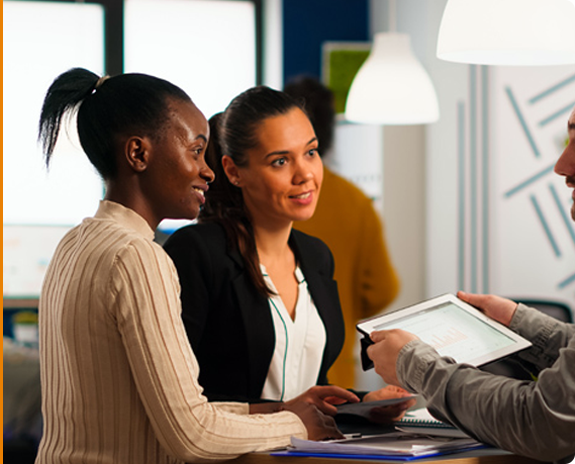 WHO WE ARE
A Digital Marketing Company Dedicated To Growing Local Businesses
If you are a local business owner who wants to create buzz among the local audience, then we can be your digital marketing partner. Local SEO Buzz offers services to support your growth as a full-service digital marketing and website development firm.
We take pride in offering a solution that lives up to the client's expectations. With a vast knowledge of the latest tools and technologies, we can help you take your business to the place where you want it to be!
Our team can help you improve your online presence in a number of ways, including web development, SEO, SEM, SMM, and reputation management. We can help your local business reach new heights of success in the digital marketplace, so consider us your expert digital marketing partner—there is nothing we cannot accomplish.
The Values That Define Us
Our core values lead us towards constant improvement and innovation.
Result-Driven

We believe digital marketing should be committed to assisting clients in achieving their desired results. If you are looking for a digital marketing agency focused on delivering results, then we would be a good fit for you.

Innovation

As a digital marketing agency, we consider innovation to be one of our strengths. By constantly pushing the boundaries and trying new things, we are able to provide our clients with the best possible results. We constantly look for ways to stay ahead of the curve, whether it be through the creation of novel strategies, the use of cutting-edge technology, or simply thinking outside the box.

Leadership

Leadership is a strength that not all digital marketing agencies have. Frequently, agency leaders are more focused on the bottom line than on providing their team with excellent leadership. This is where we differ! We stand out from other agencies because of our dedication to leadership, which we think is crucial to our success.

Accountability

Being accountable for our actions and taking responsibility for our outcomes is something we value highly. Due to our dedication to being open and honest with them, this value also applies to our clients. For us, it is important for building trust and creating long-lasting relationships.

Transparency

We believe that our clients should always be informed of the status of their digital marketing campaigns. That is why we have a dedicated team of account managers who keep our clients updated on their project's progress and any changes made along the way. By doing this, we can increase client confidence and streamline our operations.

Empathy

At our digital marketing agency, we actively practice empathy in our work. It is a crucial factor in connecting with others and building relationships. We strive to put ourselves in our clients' shoes so that we can better understand their challenges and objectives.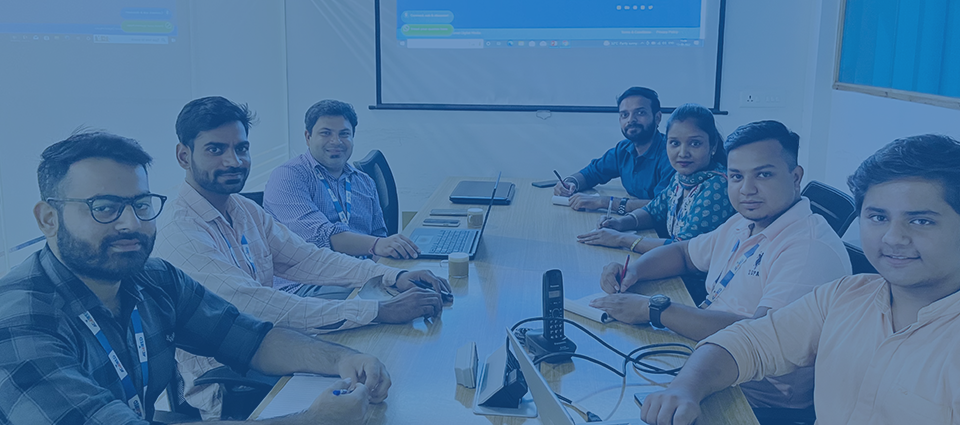 Winning
together by
working in a team
We are a group of talented individuals who are eager to collaborate, learn new things, and create wonderful things with you!
OUR EXPERT PEOPLE
Meet Our Digital Marketing Professionals
You may have a website, but it will not benefit your business if search engines do not index it. We can take your digital presence to a higher level, including copywriting, website design, social media presence, and more, to ensure customers find your site online. When you work with us, you make the most of your marketing investment.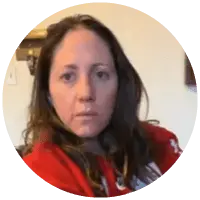 VIDEO TESTIMONIAL
What Clients Say
About Us
Working with Local SEO Buzz has been a wonderful experience. I've used many companies in the past, and I really feel like Local SEO Buzz really understood my business and was able to take care of me from beginning to end. I would definitely recommend them. Thank you.
Peter Parker
Our Customers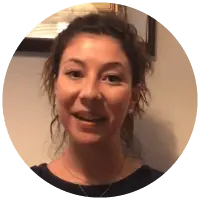 VIDEO TESTIMONIAL
What Clients Say
About Us
Hi, my name is Fidirika Damarcio, and today I just wanted to take a moment to express my gratitude for the Local SEO Buzz company. They helped me a lot to increase the online visibility of my business, which led, of course, to an increase in the number of visitors.
Fidirika Damarcio
Our Customers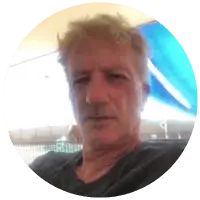 VIDEO TESTIMONIAL
What Clients Say
About Us
Hey, everyone, it's Mike over here from Phoenix, Arizona. Quick shout out to my friends at Local SEO Buzz. I want to thank you guys for doing an amazing job, working on my site and on my other projects. We get a lot more traffic these days, and we do appreciate it. So everyone, please check them out. Have a great day.
Mike
Our Customers
Our Blog
Expert Insights: Anticipated SEO Trends for 2023

In 2022, Google implemented several updates to its algorithm, causing a significant impact on businesses worldwide. The sudden changes left many businesses scrambling to adjust their SEO strategies...

How AI Is Taking The Marketing World By Storm?

Imagine walking into a store where the sales associates already know your preferences, your buying history, and your preferred communication channels. That's just one of the many...

9 Effective Search Engine Optimization Tips for NFT in 2023

With the rapid rise of blockchain technology, NFTs have become a popular means of buying, selling, and trading digital assets. However, in the vast online realm, how can you ensure your...
WE'RE HERE FOR HELP
Want to know more about us or discuss your project?
Let's Talk