Top Web Development Company
Web Portal
Development
We are excited to offer you our expert web portal development services that will help you grow your business and reach your customers with ease. As a reputed portal development company, we understand that web portals are essential for businesses of all sizes. They are a gateway to your business and provide a platform for your customers to interact with you, make purchases, and receive valuable information. A well-designed web portal can help you stand out from your competitors and create a strong online presence.
Our team of experienced web developers specializes in designing and building custom web portals that are tailored to meet the unique needs of your business. We use the latest technology and design trends to create a user-friendly and responsive web portal that will engage your customers and keep them coming back.
We take pride in our ability to create web portals that are not only visually appealing but also highly functional. Our team will work closely with you to understand your business needs, and we will develop a portal that is easy to navigate, intuitive to use, and optimized for search engines.
Build My Website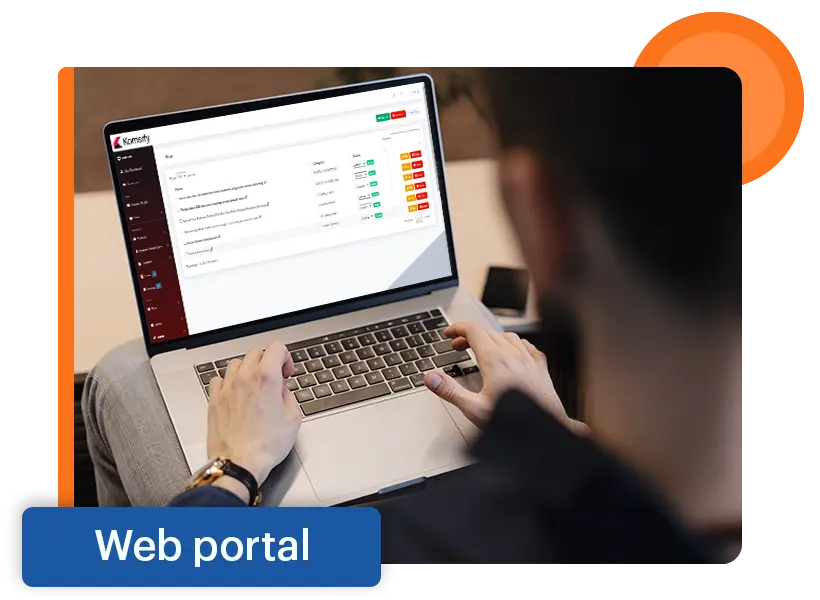 Let's Boost Your online presence with a custom web portal Development Services
Our web portal development process involves designing an intuitive user interface, integrating various features and functionalities, and ensuring seamless navigation. With years of experience in developing custom web portals, we can deliver bespoke web portals based on your needs.
Web Portal Development

Our web portal development services are designed to help you create a fully functional and user-friendly web portal that meets your business objectives.

Custom Portal Development

Custom portal development services are designed to create a unique and tailored web portal for businesses that need specific features and functionality.

Content Management System (CMS) Development

Our team will create a custom CMS that is tailored to your business needs, making it easy for you to update your website content and keep it up-to-date.

Corporate portal development

Our team is adept in developing web portals that are specifically designed for large businesses or organizations.

eCommerce portal development

Our team can build a portal specifically for eCommerce businesses that need to sell their products or services online.

Multi-Vendor portal development

Our services are designed to create a robust and secure platform with features such as vendor registration, product listings, payment gateways, and order management.

B2C/ B2B portal development

We can create a fully functional portal for business-to-business (B2B) or business-to-customer (B2C) transactions and interactions.

Health Web portal development

We create portals that provide access to health-related information and services, such as patient records, appointment scheduling, and health monitoring.
Let's create a web portal that perfectly aligns with your business needs, goals, and objectives.
Let's Talk