Instagram Marketing Services
Build Brand Awareness & Increase Your Followers!
Every business aims to expand its reach on every social media platform. While Facebook has its fair share of users, Instagram has been the latest and one of the most widely-popular platforms for marketing agencies. Therefore, many businesses make attempts to take advantage of this social media platform, either through organic or Instagram branding strategy. At Local SEO Buzz, we provide comprehensive Instagram promotion packages that cover different domains of Instagram marketing.
But is an Instagram branding strategy necessary? Yes, it is, especially if you wish to pitch yourself and attract the attention of the target audience and Instagram followers.
Send Me a Proposal
View Our Work
Contact Us Now!
Our Packages
Choose any of our Instagram marketing packages to get started!

SERVICES

Basic

Growth

Booster
Instagram Management
| | | | |
| --- | --- | --- | --- |
| Profile Creation / Optimization | | | |
| Posts per week | 3 | 5 | 7 |
| Instagram Analytics Monitoring | | | |
| Instagram Stories Creation | | | |
| Responding to comment | | | |
| Link With Facebook Page | | | |
| Audience Research | | | |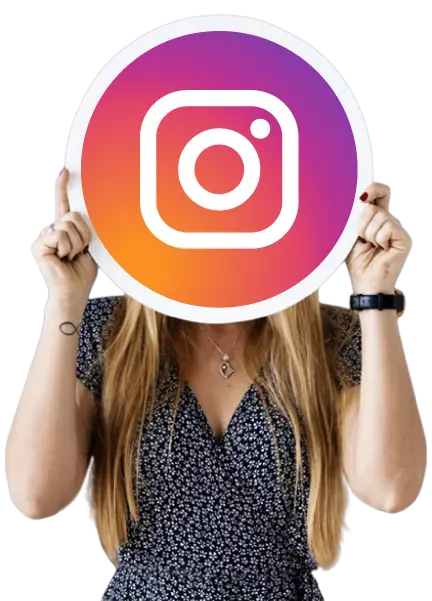 Instagram Marketing Services Help You With
Nearly 900 million active users make up its enormous user base at the moment. It wouldn't be a smart idea to skip this because it:
Makes your business relatable through Instagram stories
Helps raise your visibility with hashtags
Get you user-generated content
Helps with active user engagement
Establishes social media authenticity
Helps reach out to the maximum audience
Build brand authority via Instagram posts
Gets you exposure to the larger userbase
Our Achievements Speak for Our Services
What makes our Instagram branding strategy stand out?
Offering holistic Instagram branding ideas, we help with:
Attracting visuals

We provide class-apart graphics and visuals that help you connect better with your followers and other important Instagram influencers.

Community building

Our Instagram advertising packages are designed to help you build like-minded and target audience-related communities.

Business-specific campaigns

Not following a one-size-fits-all, we offer Instagram management services designed for specific business needs.

Engagement

Engagement is considered one of the most powerful marketing tactics, and our team pays special attention to it while working on your brand.

Niche-specific content

Our content is unique and related to your specific niche, as we understand the value of offering content that is worth reading.

Analytics

Our team keeps a keen eye on how the posts and overall Instagram campaign are doing before deciding the next plan of action.
Build Your Brand With Our Instagram Marketing Services
A mistake that many people make while working on Instagram marketing is following the same strategy that worked for another brand. We, at Local SEO Buzz, follow
custom-tailored Instagram marketing ideas that focus on the key preferences of clients and save on the Instagram advertising cost.
Close eye on what works

To help with holistic marketing, we try to turn every stone on the way, and hence, our Instagram management services have a wide variety. We assign an Instagram specialist to every client who keeps track of the activities on their profile.

Using Instagram for marketing

We help you determine how you may set yourself apart from the competition and create an Instagram branding strategy.

Develop Instagram Content

Your Instagram account will receive regular posts of personalized and original content to draw more followers and entice them to become paying clients.

Instagram Page Development

We create hashtags to increase the reach of your content for organic growth. We can create Instagram promotion plans and an Instagram content strategy for immediate visibility and growth.

Daily and monthly reporting decks

We give you monthly Instagram reports that are detailed about your followers, engagement, and other interesting metric growth factors for social media marketing.

Project-specific approach

We understand that every project is unique and requires a tailored approach. We follow the same ideology when making effective Instagram marketing strategies.

In sync with other social media platforms

No strategy works on its own, and promoting it on other social media platforms becomes essential over time. Unlike other Instagram marketing agencies, we keep that in mind and help you with the suitable branding of your business.
FAQs
Yes, our Instagram advertising packages can be a big boost to your social media marketing campaign. We can increase sales significantly even through simple ads by using the Boost Post button or by launching full fledge Instagram campaigns. Whichever option you choose, our Instagram marketing agency has got your back.
Instagram stories are one of the best ways to build a connection with your prospects. The story views—the forward and backward taps—can help you figure out what works for your audience. Keeping a close eye on this KPI helps you work better on your Instagram content strategy.
Followers are considered one of the important KPIs that reflect an effective Instagram strategy. Most of the top Instagram marketing agencies work along the lines of growing followers and reaching out to the target audience. Though it is not the only factor driving growth, it does play an important role in Instagram marketing services.
Influencer marketing enables brands to contact their target audience in a more realistic manner than traditional advertising. Rather than selling directly to customers, businesses focus on establishing connections with influencers who can sell on their behalf. Echoing your product and services through an influencer's Instagram account or post has proven to give a boost to Instagram marketing ideas.
The Instagram algorithm is known for its unpredictable nature and, at times, can hamper the performance of your social media marketing strategy. Using engaging and relatable hashtags has been an integral part of our Instagram marketing packages.
WE'RE HERE TO HELP
Want to know more about us or discuss your project?
Let's Talk