Analyze your website performance with
SEO Audit

services

Have you been dealing with SEO challenges? If yes, Local SEO Buzz is here to assist. We offer excellent local SEO Audit Services including identifying and fixing a wide range of SEO issues.

Our SEO specialists have performed thousands of successful on-page SEO audits for a diverse clientele across a variety of industries. We provide strategic recommendations on how to improve your search engine performance. So, you can rest assured that your website is in capable hands!

If are ready to transform your website's SEO practices, feel free to schedule a consultation!

Send Me a Proposal
Get A Quote
The leading SEO Audit Company
We're an elite team of experienced SEO experts highly knowledgeable in analyzing the SEO needs of all types of businesses. Our experts are detail-oriented and follow the latest SEO guidelines to ensure credible results. Here's what we have to offer:
Keyword Analysis

We will identify the keywords that your website is currently ranking for and those that you must insert to generate more organic traffic.

Competitors Analysis

Knowing what keywords your competitors are ranking for is a crucial part of our process to set the right SEO goals.

Technical Analysis

We assess all technical issues, including mobile-friendliness, SSL, missing pages redirect issues, and more.

Content Quality Analysis

Our content specialists will check whether your website content is original, easy to read, informative, and SEO optimized.

User experience analysis

We gather insights regarding bounce rate, CTR, conversions, and other factors leading to poor user experience.

Backlinks Analysis

Our experts perform a thorough backlink analysis to identify any broken links, low-quality links, and other SEO weak spots.
Work With The Leading SEO Audit Company To Uncover The Full Potential Of Your SEO Strategy
Let's Talk
Why You Need Technical Seo Audit Services
One of the most important factors in improving your website's online ranking is adhering to the proper SEO practices. It's the best way to ensure showing up on the first page of Google search and beat your competition. However, it's no easy feat.
Your website's SEO score depends on a number of technical factors. Thus, an SEO audit is critical to know where your website currently stands and what needs to be changed. So, if you want to guarantee your brand gets optimum visibility and online exposure, you need technical SEO audit services.
At Locals SEO Buzz, our SEO audit recommendations are tailored to each client. Our SEO auditing experts stay on top of Google's algorithm to keep up with the constantly evolving SEO requirements. By choosing our Website SEO audit services, you can enjoy a wide range of benefits.
Secure the top slots in the online searches
Boost website traffic to draw in more qualified leads.
Stand out in your local niche market
Drive more sales by expanding your customer base
Establish a credible and trustworthy brand image
If your website hasn't been able to rank high, you should consider getting an SEO audit Online. Contact our team to schedule a comprehensive SEO site audit today!
Our SEO Audit Process
We use a multitude of SEO tools and techniques for an seo site analysis. Our professionals will ensure your website is fully optimized to get indexed by search engine crawlers easily and rank higher.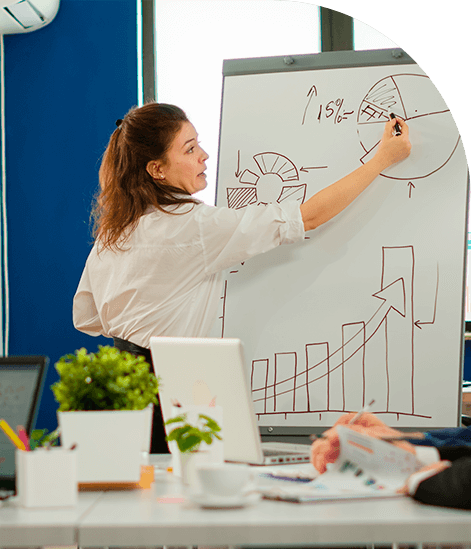 Research

Our initial research will cover an assessment of your website's structure, design history, content changes, current SEO strategy, target keyword rankings, and overall status on Google Search Console.

Identifying Issues

Our team will create a list of all the technical issues that are plaguing your website. It will include details of pages that redirect, broken backlinks, crawl blocking, no-index, and other findings.

Recommendations

We will design a customized optimization strategy and recommendations to improve your website's search rankings. It will include the updates you need to implement i.e.. target keywords, meta tags, schema markup, etc.

Final Audit Report

You will also receive a full-length SEO analysis report backed with google analytics data. It will entail everything from audit issues, recommended action plan, and other insights to help improve your website.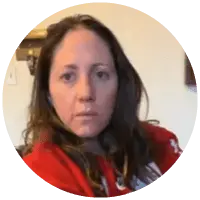 VIDEO TESTIMONIAL
What Clients Say
About Us
Working with local SEO Buzzhas been a wonderful experience.I've used many companies in the past, and I really feellike local SEO buzz really understood my business and was ableto take care of me from beginning to end.I would definitely recommend them. Thank you.
Peter Parker
Our Customers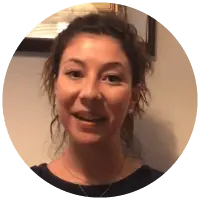 VIDEO TESTIMONIAL
What Clients Say
About Us
Hi, my name is Fidirika Damarcio, and today Ijust wanted to take a moment to express mygratitude for the local SEO buzz company.They helped me a lot to increase theonline visibility of my business, which led, ofcourse, to an increase in the number of.
Fidirika Damarcio
Our Customers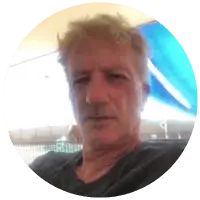 VIDEO TESTIMONIAL
What Clients Say
About Us
Hey, everyone, it's Mike over here. Phoenix, Arizona. Quick shout out to my friends at Local SEO Buzz. I want to thank you guys for doing an amazing job, working on my site and on my other projects. We get a lot more traffic these days, and we do appreciate it. So everyone, please check them out .Local SEO Buzz. Have a great day. Phoenix, Arizona.
Mike
Our Customers
Have Any Questions? We Are Always Here To Help!
In our FAQ segment, you can find quick answers to a few common queries. For any additional queries, you can always reach out to us for a live chat.
An SEO audit is designed to identify any minor or major issues that might be preventing your website from ranking highly in the search engines. It involves a comprehensive on-page audit, off-page audit, and technical SEO audit. Depending on the SEO analysis report, you can identify the issues and what needs to be done. Once your website has been optimized from every aspect, it will help improve your SEO ranking.
Without regular SEO audits, it's difficult to know if your site has any issues that are holding it back. As a result, your website will be unable to reach the top position in search rankings. However, an SEO audit from a professional can help you pinpoint the hidden SEO issues.
Thus, you can get a detailed review of which problems you need to work on to get ahead of your competitors. Moreover, a well-optimized website also improves the site's usability for customers. It may lead to users staying on your website longer and gives you a better chance of converting potential leads.
The full website SEO audit can be pretty extensive. The time it takes usually depends on the size of the website (i.e., how many pages the website has). Naturally, a website with more pages may take longer, and a website with fewer pages will take less time. So, if you want to get your website audited, you can consult with our experts to know how long it will take.
A free SEO analysis tool only provides a brief analysis of major SEO issues. However, professional SEO site audit services analyze the website on a deeper level for any technical issues. A free tool probably won't be able to provide such thorough SEO site analysis results.
At Local SEO Buzz, we offer all-inclusive search engine optimization audit and social media marketing optimization services. Our professional auditors will analyze each element of your website and provide an effective SEO roadmap for improvement. Simply schedule a consultation and get an SEO audit online!
As an SEO audit isn't a one-size-fits-all process, the cost of website SEO audit services may vary depending on the complexity of your website. Therefore, if you want to get an accurate Search engine optimization audit estimate, schedule a consultation with our experienced SEO strategists today! We offer customized recommendations to all of our customers.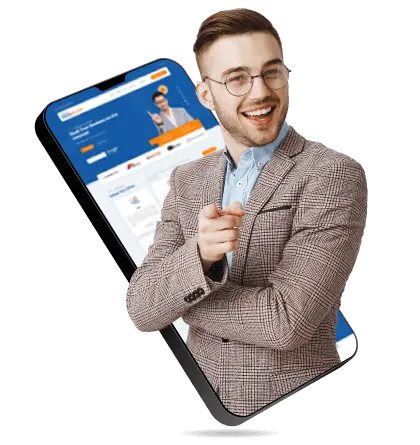 Do You Need Professional SEO Audit Services?
Is your website struggling to rank high and attract quality leads? Schedule a consultation with our SEO specialists for expert assistance.