Boost Your Brand Online With Reliable
Social Media Optimization

Services

Want to improve the visibility and reach of your business website through social media networks?

As a reputed social media optimization agency, we can help you achieve the results you desire with our bespoke social media optimization services. We are adept at optimizing social media accounts to improve engagement, attract new followers, and establish meaningful connections.
Since social media platforms have become the one-touch-point for brands to connect with their audience, it makes sense to invest in social media marketing optimization.
Doesn't matter if you are a small, mid, or large-scale organization, we can help your brand gain attention, generate leads and convert them into customers.
With our SMO services, you can win over your competitors and achieve the results that you have always dreamed of.

Send Me a Proposal
Contact Us Now!
Our Monthly Social Media Optimization Plan
Explore our result-oriented and affordable monthly SMO packages.

SERVICES

Basic

Growth

Booster
Facebook, Twitter, Instagram, Profile Optimization
| | | | |
| --- | --- | --- | --- |
| Profile Optimization | | | |
| Creative Image | | | |
| Cover Image, Profile Logo Image Designs And Upload | | | |
| Content Calender | | | |
| Posts In A Week | 3 | 5 – 7 | 7 – 10 |
Facebook
| | | | |
| --- | --- | --- | --- |
| FB Page Timeline Status Posting | | | |
| Post Sharing In Groups | | | |
| Targeted Page Likes | | | |
| Call To Action Button | | | |
| Facebook Insight Monitoring | | | |
| Facebook Review Writing | | | |
| Deleting Of Unwanted Spam | | | |
| Targetted Community Joinings And Shares | | | |
| Creative Videos For Facebook Page | | | |
| Creation Of Community | | | |
Twitter
| | | | |
| --- | --- | --- | --- |
| Tweets Posting | | | |
| Targeted Twitter Followers Increase | | | |
| #Hashtag Trend Research | | | |
| Lists Creation | | | |
| Creative Videos For Twitter Page | | | |
Instagram
| | | | |
| --- | --- | --- | --- |
| Instagram Image Sharing Instagram | | | |
| Targeted Instagram Followers Increase | | | |
| #Hashtag Trend Research | | | |
| Image Tagging To Friends/Followers | | | |
| Comments & Likes Management | | | |
| Daily Stories Management | | | |
| Influencer Targeting | | | |
| Business Account Handling | | | |
Reporting
Social Media Marketing Channels We Optimize To Promote Your Business
There are a plethora of social media marketing channels that you can leverage to grow your brand. As a part of our extensive social media optimization services, we help you manage the following platforms:
List Of Some Popular Social Media Channels
Facebook

Instagram

Twitter

Linkedin

Pinterest

YouTube

Tumblr

Snapchat

Reddit

Gmail
Social Media Optimization Strategies We Follow
Increasing engagement and turning prospects into paying customers don't happen by chance. Our social media optimization services are designed to make your brand stand out as an industry leader. Our social media optimization strategy involves the following:
1 Strategy Optimization
Since social media is constantly evolving, updating your social media profile optimization strategy is a must for businesses. Around 28% of businesses accept that not having a solid social media strategy in place is the main reason that restricts them from getting positive results.
We start by understanding what objectives and goals you want to achieve through social media campaigns.
Keeping that in mind, we then form a strategy, which we constantly monitor and measure to ensure your campaign is a big success.
2 Optimize Social Profiles
The majority of online businesses create social media accounts to interact with and engage their audience. However, only a handful of them make efforts to optimize it.
An unoptimized social media profile fails to attract users, drive traffic, boost sales, or even email subscribers.
To ensure you get the most out of your social media campaigns, we create engaging and informative social media profiles for your business. So that when users visit your profile, they can get a clear idea of your brand and services and make a purchasing decision.
3 Keyword Research
Keywords are an integral part of search marketing. Not only are they helpful in organic and paid marketing, but they are highly effective for social media marketing as well.
Doesn't matter which social media platform you want to target; we determine the keywords based on the content your audience is sharing on the respective platforms.
It allows us to determine the interest, needs and wants of your target audience to create content that is highly relative and targeted.
4 Effective Posting Schedule
The timing of social media posts has a big impact on how engaging they are. Nevertheless, the best time for posting is usually determined by user engagement at a certain time.
Along with the publishing window, we pay attention to the posting intervals and keep track of your maximum reach at those times.
We don't spam your followers with a ton of posts every day, yet we also don't leave them hanging by not publishing for days.
5 Content Optimization
It's crucial to make sure the content you're creating is valuable to consumers. As a result, we refrain from using words that are overly repetitive, offensive, or otherwise appear to be trying to promote something.
Infographics, news, and giveaways are just a few of the different forms of content we deploy to keep viewers interested.
We occasionally stand back and evaluate whether the content is closely matched with your goals, much like with other social media optimization efforts.
6 Performance Optimization
One of the most important aspects of social media profile optimization is tracking progress. Without tracking, it is impossible to develop and focus on long-term goal-achievement strategies.
Depending on the platform your target audience uses, we monitor performance and KPIs. We closely monitor what is and isn't working in order to make the necessary improvements.
Since the adjustment is the key to social media marketing optimization, we keep what works and discard the rest to achieve your goals.
Our Achievements Speak for Our Services
Why Should You Invest In Social Media Optimization Services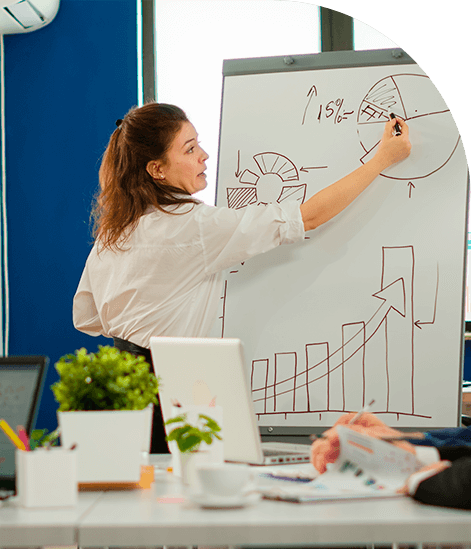 Brand Building

Social media marketing channels are a good place to spread the word about your brand, products, and services. With effective SMO, you can distinguish your brand in this oversaturated marketplace and win customers.

Search Engine Rankings

It might catch you by surprise, but it's true. Having quality backlinks from popular social media platforms can help improve search engine rankings.

Highly Targeted Messaging

Using social media optimization, you can customize your message and target your audience based on their demographics, such as age, location, sex, income, etc.
Why Choose Our Social Media Optimization Services?
As the leading social media optimization agency, Local SEO Buzz is fully equipped to help you reach your social media marketing goals. Our team will assess your marketing needs and recommend the best strategies to improve your brand's visibility and reach.
Results-driven approach

Our SMO experts extensively focus on result-oriented strategies to help you make the most out of your social media campaigns.

Bring qualified leads

Utilize the power of personalized social media campaigns to expand your online exposure and grow your client base with qualified leads.

Boost your ROI

We help our clients get the desired ROI and attract more online traffic to their website while staying consistently on a budget.

Increase Customer Engagement

We will handle the postings on all your social media platforms to target the right audience and boost customer engagement.
Our Social Media Optimization Services Include
Instagram Optimization

Instagram profile optimization offers the best opportunities to attract customers globally and enhance your brand's visibility. We research hashtags, use insightful Instagram analytics, and post content that will generate the most leads for you. Our experts will help improve your engagement rate and Instagram account performance.

Analyzing Competitors
Creating SMO strategy
SMO postings with relevant hashtags
Instagram Insights

Linkedin Optimization

LinkedIn can help generate the most valuable leads and organic traffic for your business. So, if you want more people to know your brand name, let us help manage your LinkedIn profile. From optimizing your company profile to posting frequently, we'll make sure your business appears at the top of the search.

Setting up LinkedIn profile
Update business details
Regular posting
Using high-performing hashtags

Pinterest Optimization

Pinterest is among the most active social media platforms, making it perfect for store owners to display their product range. We will help you promote your products by optimizing your Pinterest account and using targeted advertising campaigns to capture qualified leads. You can rely on our SMO experts to handle everything.

Setting up a Pinterest profile
Showcasing products
Using high-quality graphics
Optimizing for conversions

Facebook Optimization

Leverage the most popular social media network, Facebook, for promoting your brand. We will optimize the overall look of your Facebook page with relevant information, hashtags, engagement groups, and other tried and tested strategies. We'll handle posting engaging content to attract more followers and potential leads.

Optimizing Facebook pages
Updating business details
Creating attractive posts
Improve user engagement

YouTube Optimization

We offer excellent YouTube optimization and management services to help grow your YouTube channel. We will optimize your video content with high-quality graphics and engaging video formats for sharing. In addition, we'll ensure your videos appear in the top position in YouTube searches for your target keywords.

Optimizing the YouTube Channel
Using relevant keywords
Adding Clickable titles and thumbnails
Promoting Video Content

Twitter Optimization

Twitter optimization is essential for making your brand visible. Let our SMO experts help you optimize your Twitter account to encourage more engagement. We will analyze what's working for your competitors and create a strategy that can help you gain new followers and build awareness.

Setting up a Twitter profile
Competitors research
Posting engaging tweets
Creating online communities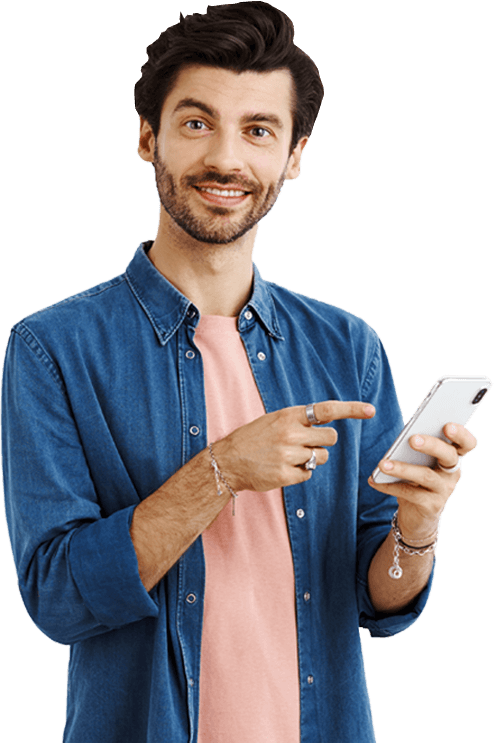 Discover how we can help your business grow.
1000 +
70 +
88 +
92 +
Ready to discuss your project with us?
Give us a call or email us at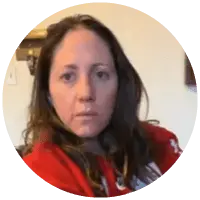 VIDEO TESTIMONIAL
What Clients Say
About Us
Working with Local SEO Buzz has been a wonderful experience.I've used many companies in the past, and I really feellike Local SEO Buzz really understood my business and was able to take care of me from beginning to end.I would definitely recommend them. Thank you.
Peter Parker
Our Customers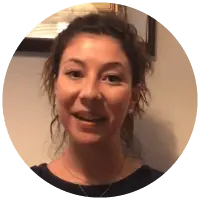 VIDEO TESTIMONIAL
What Clients Say
About Us
Hi, my name is Fidirika Damarcio, and today I just wanted to take a moment to express mygratitude for the Local SEO Buzz company.They helped me a lot to increase theonline visibility of my business, which led, of course, to an increase in the number of visitors.
Fidirika Damarcio
Our Customers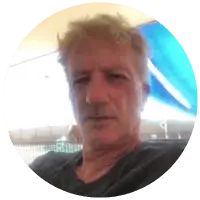 VIDEO TESTIMONIAL
What Clients Say
About Us
Hey, everyone, it's Mike over here from Phoenix, Arizona. Quick shout out to my friends at Local SEO Buzz. I want to thank you guys for doing an amazing job, working on my site and on my other projects. We get a lot more traffic these days, and we do appreciate it. So everyone, please check them out. Have a great day.
Mike
Our Customers
Frequently Asked Questions
Our FAQ segment covers the answers that you seek. Just in case
you didn't find what you are looking for. We are always available for a live chat.
Social media profile optimization is an integral part of digital marketing strategy & plays an important role in boosting SEO. It lets you drive traffic, generate leads, and get paying customers at highly affordable pricing.
Both SEO and SMO aim to drive traffic to your website. While SEO uses the search engine for the same, SMO uses different social media platforms to drive traffic.
Employing the best SMO services not only provides you with an edge in terms of content creation and social media strategy but also brings in the experience required for sure-shot success. Therefore, it's highly crucial to hire a social media optimization company for your business.
SMO is a long-term, ongoing activity that changes over time. It typically takes between three and six months for your social media strategy to start gaining significant and dependable awareness.
The overall cost of SMO depends on the nature of your business and the social media marketing service provider you choose. In case you need additional services, we will evaluate your needs and provide you with a customized quote for the best SMO services.