Facebook Marketing
Services
A One-stop Facebook Ad Agency
Facebook is a comprehensive platform where you can engage with the audience and grow your outreach. This particular social media conglomerate has a user base of around 3.5 billion people who come from all over the world, and targeting the audience within is a tedious task!
But it all can become a cakewalk if you just choose the leading Facebook marketing strategies. Surely, to grow your business, you need to have active visibility on your Facebook page, and Local SEO Buzz can help you in that arena.
We understand that it is imperative to leverage this platform, run Facebook ads, and perform other Facebook advertising campaigns in order to maximize your outreach. However, it has to be done gracefully and by adept professionals who have demonstrated knowledge of Facebook marketing management.
It is indeed a smart option to run traditional or modern Facebook advertising campaigns and Local SEO Buzz can extend tailored services based on your business needs, and goals.
Send Me a Proposal
View Our Work
Contact Us Now!
Our Packages
Explore our Facebook marketing packages today!

SERVICES

Basic

Growth

Booster
Facebook Management
| | | | |
| --- | --- | --- | --- |
| Company Page Creation / Optimization | | | |
| Posts per week | 3 | 5 | 7 |
| Relevant Hashtag Research | | | |
| Sharing Post In Groups | | | |
| Creation Of Facebook Polls/ Quiz | | | |
| Facebook groups research | | | |
| Responding To Comments | | | |
| Video/GIF Posting | | | |
| Competitors Analysis | | | |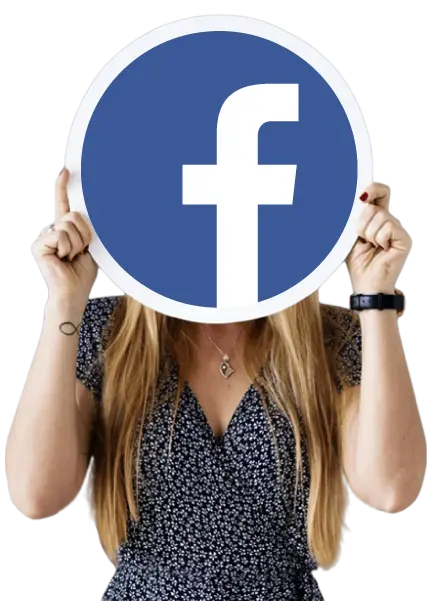 Key Performance Indicators for Facebook Ads
Amidst the cutthroat competition, everyone wants to grow their business and expand their reach. And we let you achieve your goal by offering the below key performance indicators:
Expansion of audience reach
Boosting your online presence
Increasing follower base on Facebook
Expanded online engagement
Outlining an effective Facebook ad campaigns
Brand building
Targeting the right audience
Making and running engaging Facebook ads
Our Achievements Speak for Our Services
Facebook Marketing Services–What Do We Offer?
Here is the complete list of all the Facebook marketing services that Local SEO Buzz renders:
Account Management

We initially establish a modest presence on Facebook using the business page, but with Facebook advertising management, we try to unlock the full potential of marketing.

Actual Engagement

The primary purpose of Facebook promotion services for businesses is to create true audience involvement. We entice them to make purchases with instructive banners.

Raise Awareness

Marketers are aware of the value of brand recognition. As a result, we implement effective Facebook marketing management services for many firms to achieve exceptional brand recognition.

Ad Management

As a part of our Facebook marketing plans, we would not only create the ads but also write the content and make them impressive enough to catch attention.

Post/Story Creation

Facebook is really an amazing platform to stay in touch with an ideal customer through perpetual posting online. We not only handle the account but also create posts/stories based on the Facebook marketing packages and the requirements.

Competition Analysis

Although this service is not included in all Facebook marketing packages, we do provide this exclusive service where we compare the competitors' approaches with those of our clients.
Our Facebook Marketing Strategy for Business Growth
A successful task is one that is backed by a well-laid-out Facebook marketing strategy. And this is the notion we live by. Local SEO Buzz has an all-encompassing, effective Facebook digital marketing strategy when it comes to efficient Facebook marketing.
Set Goals for Facebook

To build brand awareness, one must set a proper goal and work through it to achieve it. That's what our Facebook advertising experts do in their initial step.

Know Your Audience

It is important to understand who your audience is and what their usual surfing patterns on Facebook are. Our Facebook promotion services do that for you.

Engage Proactively with Your Audience

An online presence alone is of no use if you cannot constantly engage with your audience. So, we do that via posts, stories, and quizzes.

Schedule your Facebook Content

Once your Facebook account has been created and the right posts are live, our Facebook advertising specialists adjust or alter your Facebook content as per the demands of the situation.

Determine your Facebook Ads

Facebook ads are quite beneficial for growing a business. We create Facebook ads, the Facebook advertising cost of which is determined by the Facebook marketing plan you choose. We then determine the right Facebook ads and run them.

Encourage Employee Advocacy

Any organization's most valuable asset is its workforce, so it is important that they are content. So, as an extra effort, we encourage the organization to share information related to their employees.

Track & Analyze Your Results

Once all of the above steps are completed, we wait for the results and then evaluate them. We also notice the things that need to be changed to get even better results.
Do you have any questions? We Are Always Available To Assist You!
Our FAQ area contains the answers you seek. If you still can't find what you're looking for, get in touch with us!
Best Facebook management services are aimed at managing your Facebook page and boosting your organic presence. Facebook Ads Management creates paid ads and markets them to your target market.
It all depends! Google and Facebook ads serve various purposes, despite the fact that they are pay-per-click advertising platforms. Facebook ads are excellent for increasing brand awareness and bringing your services and products to a specific audience or getting more leads.
Google Ads is the best marketing automation platform and delivers quick results to those who are actively looking for services and products.
No, not always! Yes, Facebook performs effectively for eCommerce businesses and consumer products. However, this does not imply that it is a time waste for B2B. We've had accomplishments with B2B Facebook ads promoting resources, events, and employment opportunities.
Yes! Since Instagram, Facebook, and Messenger are all owned by the same corporation (Meta), Facebook marketing consultants can place ads on all of them and manage them all through Facebook Ad Manager.
The simple answer is Yes! One of the main reasons to work with a Facebook ad agency is that they can bring your business up to and beyond the level of your Facebook Marketing consultants. Ad agencies benefit small businesses in almost every situation.
They collaborate closely with businesses to maximize any advertising investment with Facebook's digital marketing strategy. Ad agencies can ensure that every dollar is spent to deliver the results you need and want, even if your company doesn't have a set Facebook ad format or if your budget is constrained.
WE'RE HERE TO HELP
Want to know more about us or discuss your project?
Let's Talk