Pinterest Management Services, to Promote your Business the Modern Way
Collaborate with Local SEO Buzz and Let your Pinterest Account make a difference!
Pinterest for marketing has proven itself time and again for its ability to boost traffic to your website and lead generation. The best Pinterest marketing services help you grow brand awareness, shoot-up conversions and make a positive difference in your sales. If you are ready to grow leads and sales by focusing on high-quality, engaged buyers early in their planning phase, Local SEO Buzz is your place.
Our Pinterest marketing strategies are created to help align customers and businesses. Also, we aim to assist you in utilizing and benefiting from Pinterest's distinct online space.
Send Me a Proposal
View Our Work
Contact Us Now!
Our Packages
No matter what social media channel, we help you shine

SERVICES

Basic

Growth

Booster
Pinterest Management
| | | | |
| --- | --- | --- | --- |
| Profile Creation / Optimization | | | |
| Board Creation | 1 | 2 | 3 |
| Pins Posted | 3 | 6 | 9 |
| Content Creation | | | |
| Business Account Creation | | | |
| Website Verification | | | |
| Analysis Monitoring | | | |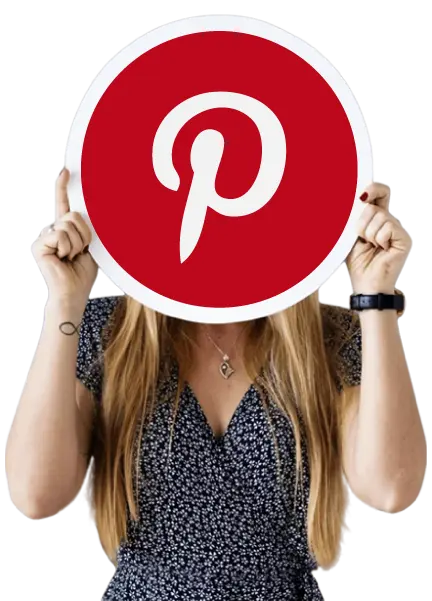 Key Performance Indicators for Pinterest Marketing
Pinterest is an online platform that brings together artists, influencers, sellers, and buyers to:
Drive Website Traffic
Increase in-feed Additive Advertising
Build Brand or Product Awareness
Increase In-Store Purchases
Spot emerging Pinterest trends
Access analytics
Get inbound links
Integrate with other social media platforms
Our Achievements Speak for Our Services
What Makes Our Pinterest Management Services Stand Out?
Boards for specific pins

Creating boards for topic-specific pins has proved to be a successful campaign tactic and we keep that in focus.

Appealing visuals

Pinterest marketing strategy is all about appealing visuals and our team here knows it well.

Active engagement

Direct messaging, thanking the pinners, engaging with people who liked the posts, and encouraging group conversations are what we do to boost your engagement.

Leveraging analytics

We measure the efforts that go into Pinterest marketing to see what works.

Consistency

Consistent pinning increases brand exposure and consumer engagement and being an established Pinterest marketing company, we too promote consistency.

Keyword-rich descriptions

The description helps visitors understand your boards better. We recommend integrating relevant keywords to help you quickly reach the proper audience.
Pinterest Marketing Services Local SEO Buzz Offers
Our Pinterest marketing packages provide you with a comprehensive solution for business growth.
Brand Awareness

Create awareness about your company, goods, or other services.

Video views

For quality views, which include average watch time and completion, we optimize Pinterest ads.

Website Traffic

Pinterest ads are click-optimized and drive more people to your website.

Conversions

Encourage Pinterest users to do activities like "checking out," "signing up," or "adding to cart."

Shopping Catalog

Use the time that people are looking for inspiration to introduce them to your products or services.

Pinterest Account Management

Manage your accounts, keeping in mind the factors that make your Pinterest marketing campaign a success.

Services for holistic digital marketing

Pinterest advertising services are steadily making their way into the top tier of marketing strategies. When combined with other social media platforms, the Pinterest profile starts gaining traction quickly.
FAQs
Being a reputed Pinterest marketing company, we take pride in offering social media marketing services to already established businesses and growing brands. We aim at offering comprehensive Pinterest marketing strategies irrespective of the size of the business.
A pin is much like a bookmark. Just like when we bookmark something on the web for reference later, you can pin something you like on your board. Repinning is reposting something already posted by someone on their Pinterest profile. Both of these can be important parts of your strategy for using Pinterest for Marketing.
The number of followers isn't as big a factor on Pinterest as it is for other social media advertising. However, the number of clicks and saves does matter and is a sign that you are posting content that is worth reading.
The three basic and unskippable steps are; pinning optimized images for Pinterest, adding SEO keywords to the images, and creating a tagline or Call To Action, as a Pinterest marketing agency, we keep all these factors in mind.
Like other social media platforms, building relationships with followers is crucial for the success of your Pinterest marketing strategy. Posting consistently, keeping a watch on what people are liking, and reposting the content of others are a few of the tried and tested ways of engaging followers and growing your audience. Make them a part of your Pinterest marketing strategy, and you will make your Pinterest advertisement a success.
WE'RE HERE TO HELP
Want to know more about us or discuss your project?
Let's Talk