LinkedIn Advertising: A Sure-shot Strategy for Value Creation
LinkedIn Advertising: A Sure-Shot Strategy for Value Creation
LinkedIn is a well-known professional site for socializing with like-minded professionals. However, it also plays a crucial role in establishing and enhancing your company's brand image. At Local SEO Buzz, we offer excellent LinkedIn social media marketing services to ensure that you are utilizing the right tactics to boost your business.
We create effective LinkedIn marketing outreach and advertising programs to support your business growth and raise brand awareness. As an experienced digital marketing agency, we can help you target the right group of professionals!
Send Me a Proposal
View Our Work
Contact Us Now!
Our Packages
Choose any of our LinkedIn marketing packages to get started!

SERVICES

Basic

Growth

Booster
LinkedIn Management
| | | | |
| --- | --- | --- | --- |
| Company Page Creation / Optimization | | | |
| Posts per week | 3 | 5 | 7 |
| Video Posting (Provide By Client) | | | |
| Competitors Analysis | | | |
| Relevant Group Joining and sharing | | | |
| Company Page Follower Increase | | | |
| Responding To Comments | | | |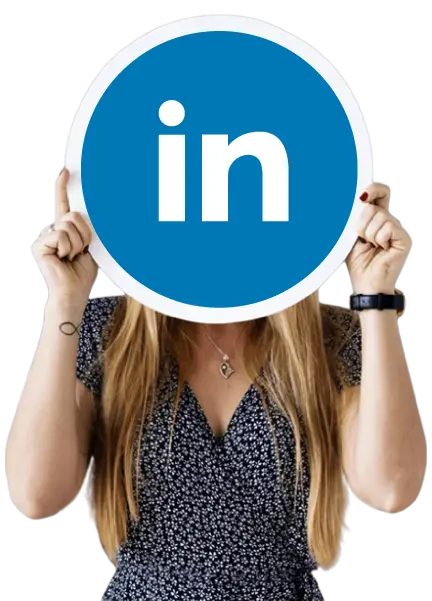 Top Benefits of Choosing Professional LinkedIn Advertising Services
Our LinkedIn management services are designed to accelerate the growth of your LinkedIn company page. We utilize cutting-edge advertising tools and strategies to help you achieve your desired results.
Lead generation
High conversion rate
Increased number of followers
More outreach
Brand building
Campaign optimization
Cost-effective
Analytics
Our Achievements Speak for Our Services
Our strategies that make us stand out
Accessible ad copies

We have got your back in creating ad copies that reach your target audience effectively and convey your expertise.

Thought-provoking graphics

We believe in creating graphics that are unique and compelling for your audience.

Target-specific

The target-specific ads are known to make noise and help in lead generation. We know that well and work on the exact lines.

Budget-effective

We aim at keeping it as budget-friendly as it can get. We analyze and plan your bids to outrun the competition to the maximum.

No off-the-rack ad version

Keeping in mind the specific needs of each client, we analyze and chose the most suitable option for running your ad campaigns.

Evaluation

We monitor and evaluate the progress of all LinkedIn marketing ideas and alter the course of action if need be.
A LinkedIn Branding Strategy That Works
Ads Strategies

We design and implement a powerful LinkedIn marketing strategy that is ideal for the commercial requirements of your brand.

Creation of LinkedIn ads

We build and optimize LinkedIn Ad articles to give users in-depth information and increase the business's conversion rate effectively.

Optimization of Ads

Our LinkedIn marketing agency has experience reviewing the analytics for your campaign and developing data-driven strategies to increase ROI.

Reviewing the Marketing Plans

Your LinkedIn marketing plans are reviewed and monitored by a skilled team of strategists. We look for chances and respond promptly to make your LinkedIn marketing campaign a success.

Crisp and exact ad copy

The ad copies should be precise and written with the target audience in the mind, followed by a clear and thoughtful CTA.

Avoiding over-targeting

While reaching a target audience is crucial, over-targeting can sometimes lead to missing out on prospect leads and is not advised by some of the best LinkedIn marketing agencies.

Emphasize on content marketing

LinkedIn allows using long-form content, repurposing the content, using third-party content, and adding your own insights are known to benefit the business.
FAQs
Yes. Firstly, it helps in directing traffic to your website. Secondly, the same traffic along with the other, irrespective of the social media and channel it came from, can be retargeted for better results.
Just like other social media management skills, it too helps improve the audience targeting further helping you reach the people that are in sync with the demand for the services you are offering. It also allows you to analyze the low-performing ads and replace them with the ones that are performing better.
It shows the number of times the ads appeared in the feeds of the prospects. However, it does not necessarily mean that the ad was clicked on.
Having a landing page that leads to your website directly can help boost your SEO. Further, the landing page can provide instructional information related to the topic of the campaign.
LinkedIn assists in using the information in order to reach out to targeted prospects with relevant, useful material in the appropriate context. Position, seniority, industry, and location all contribute to making a B2B marketing strategy work.
WE'RE HERE TO HELP
Want to know more about us or discuss your project?
Let's Talk