Top Web Development Company
Angular
Development
Are you looking for an Angular development company to create cutting-edge web applications for your business? Look no further! Our team of skilled developers specializes in Angular development services, we use the latest Angular development tools to create stunning web applications that are not only visually impressive but also highly functional.
As one of the leading Angular development companies in the industry, we understand the importance of delivering high-quality results. We pride ourselves on our ability to provide custom solutions that meet the unique needs of our clients. Whether you need angular front-end development or full-stack development, our angular development experts can tackle any project.
Our Angular development services are tailored to provide you with the best possible experience. From conceptualization to final deployment, we ensure that you are involved in every step of the development process.
Are you looking to hire an Angular developer? Look no further! Our team of developers is experienced in creating clean, scalable, and maintainable code using Angular. We understand that every project is unique, and we take the time to ensure that we find the right fit for your business.
Build My Website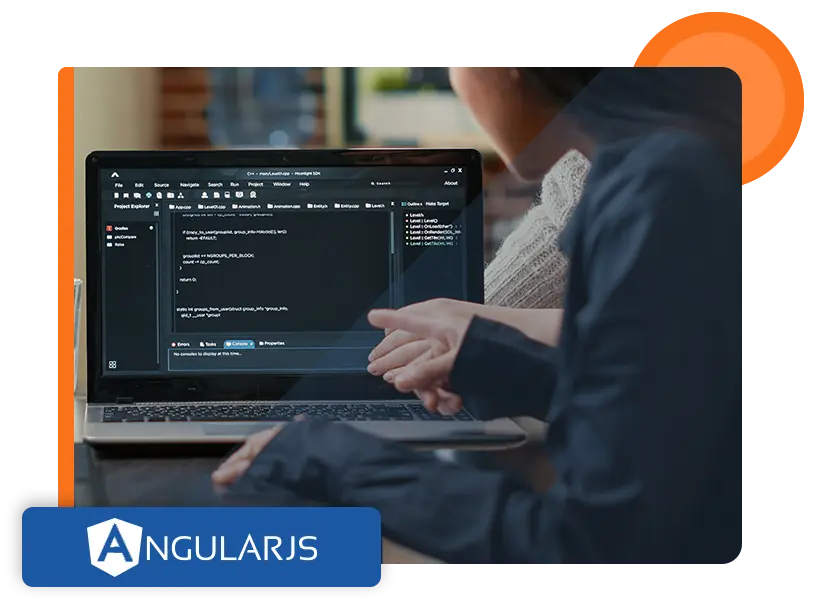 Angular Development Services We Offer
With our full-fledged angular developments services, you can be assured to get quality work without breaking your pocket.
Angular web development

This involves angular app development including user interface, integrating APIs, and developing the required functionality using Angular as the front-end framework.

Angular mobile app development

Our services provide businesses with an opportunity to create high-performing, cross-platform applications that offer a native-like experience to users.

Angular development consulting and support

This service provides consultation and support to clients on Angular-related issues such as architecture, performance, and scalability.

Angular component development

This service involves developing custom components such as widgets, plugins, and UI elements that can be used in Angular applications.

Angular maintenance and optimization

This service involves maintaining and optimizing Angular applications to ensure that they are performing well and are up-to-date with the latest technology standards.

Angular UI/UX design

This service involves creating intuitive, responsive, and visually appealing user interfaces and user experiences for Angular applications.

Angular testing and quality assurance

Ensuring the quality of Angular applications by performing comprehensive testing and quality assurance.

Angular integration services

Integrating Angular applications with other systems or third-party services to improve their functionality and performance.
Get High-performing applications that provide a seamless user experience with an Angular development agency.
Let's Talk