Looking for ways to boost your local business? Google's Business Profile, formerly known as Google My Business, can be the ultimate solution. Not only will it enhance your credibility, but it will also pave the way for more sales.  Additionally, GBP can assist in business reputation management. If you are struggling to generate the desired sales or looking to build a positive reputation, then invest in Google Business profile optimization Service. In this blog, we will outline all the essential information related to Google's business profile.
How Does Google Business Profile Work?
Google Business Profile is a platform offered by Google that helps businesses manage their online presence across Google Search and Google Maps. It allows businesses to claim their listing and provide information about their location, hours, products/services, reviews, photos, and more. This information is used by Google to display relevant details to potential customers and improve the visibility of the business.
By verifying their information, businesses can ensure that customers have accurate and up-to-date information about the business. Additionally, can also respond to customer reviews and monitor their performance on the platform.
Google Business Profile provides insights and analytics, such as data on views to help businesses understand how customers are finding and interacting with a business. It is a valuable tool for small businesses and local retailers looking to establish a strong online presence and attract more customers.
Why Should Businesses Use Google Business Profile
One of the key benefits of using Google Business Profile is increased visibility. A well-optimized profile helps businesses top local search results, making it more likely to be discoverable by customers when searching for products or services. This increased visibility can drive more foot traffic to the business's physical location, and make it easier for customers to get in touch with the business directly.
Another important aspect of google business profile is customer engagement. Business owners can respond to customer reviews, answer questions about their products or services, and interact with customers directly through the platform. This level of engagement can help to build trust with customers and improve a business's reputation, leading to increased customer loyalty and repeat business.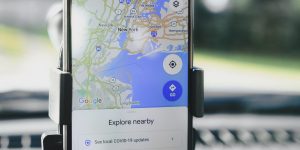 How To Make the Most Out of Your Google My Business Profile
Google Business Profile is a powerful tool when used in a professional manner. However, Google local search can be a bit of a task, therefore, it's advisable to consult with an Online reputation management service provider. Below are some ways to effectively use a Google Business profile.
Verify Your Business
This involves taking ownership of your business listing on your Google Business profile by claiming it. And, verifying your business details to prove that you have the authority to manage the information displayed on Google. This can be done by following the steps provided by Google, which typically involve entering your business information, such as:
Business name
Address
Phone number
Enter the verification code
Once you've confirmed your information, your business will appear on Google Maps and in local search results.
Complete Your Business Profile
After you have claimed and verified your business, it's important to ensure that your Google Business profile contains all the necessary information about your business. This includes your website URL, business hours, etc. Make sure that this information is accurate and up-to-date, as this will help customers find your business more easily when searching on Google.
Use High-Quality Photos
Adding high-quality photos to your Google Business profile attracts customers and gives them a better idea of what you offer. You can add photos of your business location, products, and services, as well as any promotions or events you're currently running. The more photos you add, the more likely customers are to engage with your profile, so be sure to keep your photos up-to-date.
Encourage Reviews
Customer reviews play a crucial role in helping potential customers make informed decisions about whether to do business with you. Encourage your customers to leave a review on your Google Business profile by providing excellent customer service, asking for feedback, or including a link to your profile in your email signature. You should also make sure to respond to both positive and negative reviews, as this shows that you value customer feedback and are committed to improving your business.
Include Keywords in Descriptions
In your business description, it's important to use keywords related to your business to help customers find you more easily when searching on Google. For example, if you run a bakery, you might include keywords such as "bakery," "cakes," "pastries," and "bread." This will help your business show up in relevant search results and attract customers who are looking for businesses like yours. Including keywords in descriptions is an easy way to improve Google's local search optimization.
Stay Active
Regularly updating your Google Business profile helps keep your information accurate and current, and shows customers that your business is active and engaged. Update your business hours, photos, and other information as needed, and consider using Google Posts to share timely information about your business, such as promotions, events, or new products.
Utilise Google Posts
Google Posts are a great way to share timely information about your business, such as promotions, events, or new products. You can use Google Posts to create short text updates, add photos, and include a call-to-action, such as "Learn more" or "Get directions." These posts will appear on your Business Profile and in search results, making them a great way to reach customers and keep your business top-of-mind.
Monitor and Analyze Analytics
Google Business Profile provides insights that help you monitor your performance and make informed decisions about your online presence. For example, you can see how many people are viewing and engaging with your profile, how many driving directions and phone calls you're receiving, and how many times your business is appearing in local search results. Make use of this data to analyze and improve your profile and overall online presence.
Wrapping it Up
Though Google Business Profile can lead to better sales and business reputation management, you must optimize it to perfection. If you are not very well acquainted with Google local search optimization, we advise you to hire a GBP optimization service provider.
At Local SEO Buzz, we offer Google Business profile optimization Services to businesses of all sizes. With us, you can be assured of getting result-oriented online reputation management services.